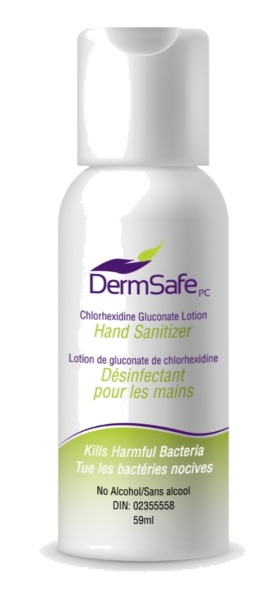 DermSafe® Hand Sanitizer by Ovation Science (4 x 59ml bottles)
DermSafe® hand sanitizer lotion made with chlorhexidine gluconate; an ingredient proven to be effective at killing both bacteria and viruses.
BACKED BY SCIENCE
Kills 99.9% of harmful germs. Independent studies verify that DermSafe will stay on the hands for extended periods of time while continuing to kill a host of bacteria tested including MRSA, E-coli, C.diff plus others and viruses including A/New Caledonia H1N1 (swine flu), H5N1 ( avian / bird flu) and A/Panama H3N2 (influenza); these are all envelope viruses
It's an added level of defense which forms an invisible polymer glove on your hands
Not made with alcohol, therefore, non-drying to the hands
Proven protection using chlorhexidine gluconate (CHG); an ingredient safely used in hospitals worldwide for over 60 years (Alcohol-free so it won't dry out your hands)
CHG is known for its ability to bind and stay on the skin1 and its ability to kill gram-negative and gram-positive bacteria and viruses2
HEALTH CANADA APPROVED
DermSafe has been approved by Health Canada under "Disinfectants and hand sanitizers accepted under COVID-19 interim measure" & can be identified under two Drug Identification Numbers (DIN) for personal use and personal commercial use.
Larson E, APIC guidelines for infection control practice: guideline for use of topical antimicrobial agents. AM J Infect Control 1988; 16(6):253-265.
Mangram AJ, et al., Guideline for prevention of surgical site infection, 1999. Hospital Infection Control Practices Advisory Committee.
Product Description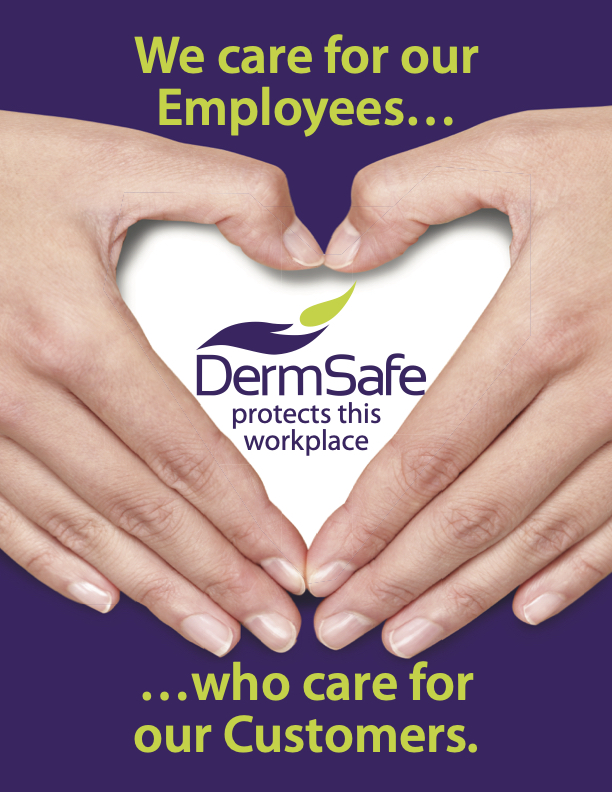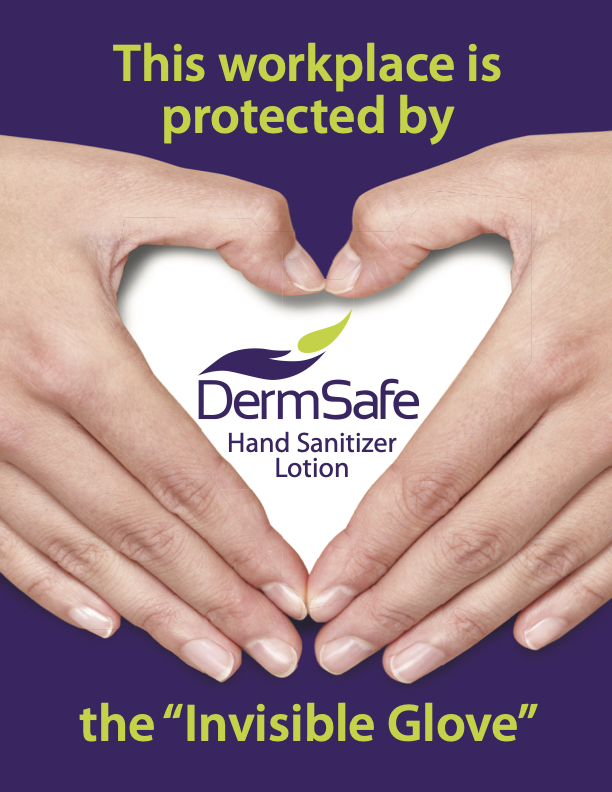 Additional Information
| | |
| --- | --- |
| Weight | 0.3 kg |
| Dimensions | 7.62 × 7.62 × 12.7 cm |